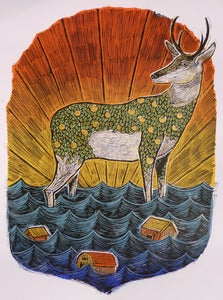 It's no secret that I am a big fan of poster art. I think the most vibrant, compelling, beautiful art being made today is coming out of the illustration and gig poster community. So it pleases me to tell you about Dan Grzeca's gorgeous prints.
Dan does gig posters for indie darlings like Okkervil River, the Black Keys, and Iron + Wine, and his work features loosey-goosey lines that feel more like sketches than finished drawings. He uses organic motifs, animals, plants, freshly-ploughed fields, but my absolute favorites are the recurring images of RVs, houses, and house-animal hybrids on tall, mechanical legs with all sorts of crazy business coming out the windows. When I think of modern fairy tale art, Dan's work comes immediately to mind. Maybe I'll get lucky and he'll agree to illustrate the next Fairy Tale Factory collection!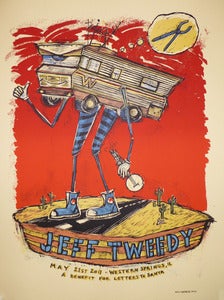 The best part about these prints, for me, is that they're priced between $30 and $60. Check them out.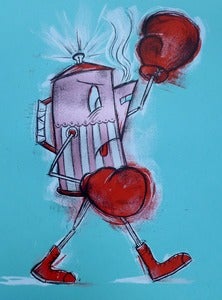 SHARE